Hangzhou MORETOP Tools Co., Ltd.
Was founded in 2010 in Hangzhou Xiaoshan, the place with a rich history of tool making. The main goal of the company is to provide our global customers with high-quality power tool accessories and services. Our company's main products are circular saw blade, diamond blade, multi tool blade, reciprocating & Jig saw blade, various drill bits & kit, tool bags and etc. Excellent quality, original package design and the company's social responsibility allow MORETOP to stay unique and hold its position in the global market. Furthermore, our company provides our global partners with exceptional marketing solutions to make their products more competitive.
We have successfully established fruitful relationship with customers from the Western and Northern Europe, US, Canada, Australia, New Zealand and the Southeast Asia. In addition, we have also become partners with many world tool brands like CK, Saint-Gobain, Grainger and etc. Currently, our company is gradually transforming from a traditional company to an cross-border e-commerce company through the success operation of three Alibaba Golden Supplier Platforms.
Our company's mission is to lead people all over the world to believe that Chinese made tools could have top-grade quality and original novel design.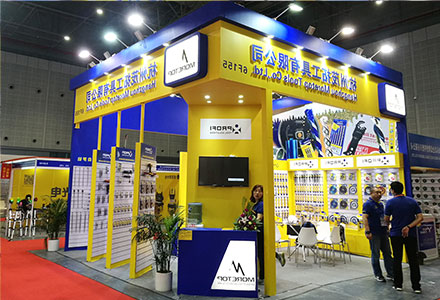 Your competition is choosing us as your partner?

QUALITY PRODUCTS
One stop buying of whole quality PTA range.

Big brands quality with most competitive price.

100% Quality Guarantee & lifetime service.

Continuous developing innovative products.

IN-TIME SERVICE
Average 5 years experienced Sales Consultant Team Responding

within 24 hours with professional solutions.

50-60 days mass production with on time delivery.

24 hours free consulting service.

MARKETING SUPPORT
Specific product and market analysis report.

Customized package design and logo creation.

Promotion activitity marketing support.

High resolution photos and product videos providing.

SUPPLY CHAIN MANAGEMENT
Built strategy partnership with big brands suppliers in China.

Continuous Integrating and improving top supply chain network.

Keep investing and developping innovative products and package.

Technology improvements support for our partership suppliers.

SMALL BUSINESS SUPPORT
A reliable business partner who understands the challenges.

Accept small MOQ, with flexible selection from big range of products.

Save time, find and get what our partner need efficiently.

Deliver superior customer service, quality products and solutions.
WHAT WE LEARNT?

Since 2010, we continuously received blueprints from our top clients from woodworking industry. What they expect us is to do exactly what the blueprints say, but refuse to explain the reason. It happens also to other Chinese manufacturers. Gradually, we understood it is because the core secret of these factory, which is through their years' testing and users' feedback collection. Since 2011, Moretop Team understood how important it is and started our own testing and data collection. Till now, we had our own understanding how to make a good blade. We still keep learning and aim to be one of the best manufacturer of TCT circular saw blades in China.

WHAT WE PREDICTED?

Since 2016 with the booming of Amazon and E-bay, there is more and more challenge for traditional big brands distributors and small sized business. We predicted it was very important to help our clients to build or strengthen their own brands and start online sales. Furthermore, they need a full range of quality power tool accessories supplier, who could help them reduce reliance on big brands. It was proved we did correct things to our clients. In the later 2017, MAKITA, BOSCH and other big brands started their direct sales on Amazon, which led no profit margin to these agents. In Australia 2018, Bosch only selected three biggest distributors and gave up others. We would like to grow together with our clients by supplying one stop buying range of quality power tool accessories and full knowledge of marketing solutions. We aim to be the best cutting and drilling specialist in China.
Since the company began in 2010, Moretop Tools devoted ourselves to be a cutting and drilling specailist. We called it'Jiangxin' or craftsman spirit, which is derived from Chinese culture. With an unwavering commitment to the trade, Moretop continues to make tools with perfection, precision, concentration, and persistence. We want to master what we are doing and make our every effort to be the best in this sphere.
Why should we choose you over someone else?

A: We want to be a flexible, customer-oriented partner with you. Creating value through our innovation and faster delivery. It should be the best regardless of the size of the project. We are willing to be an extension of our customer team with an open and honest relationship. Success is no shortcut, we continue.
Are you a trader or a manufacturer?

A: We are service provider. Based on the integration of China's top supply chain, the company provides a full range of high-end power tool accessories, and provides product packaging design, marketing solutions and other services to ensure the competitiveness of customers in the local market.
What is the payment term of your company?

A: Different types of payment will be available for different level of cooperation. For the start, Our payment term is T/T30% advance payment, and balance us the payment on BL copy.
What are your main customer groups?

A: Our customer base includes the world's top 500, professional tool supermarkets, brand distributors, traditional wholesalers, Amazon e-commerce customers.
How long is your delivery time?

A: 40-50 days for mass production and we also have ready stock.
Can you provide sample for testing?

A: We could provide free sample for your test and our customers bear the freight cost.
Can you accept small size of the order?

Welcome. We could accept small MOQ with customized package.
What is your product quality assurance?

A: We are 100% responsible for our quality problems.
What are the advantages of your product?

We provide high quality tool accessories, to satisfy our customers' one-stop shopping requirements with big cost saving compared with well-known brands.
What are your packaging advantages?

A: Support customization. We could help our clients with artwork designing, logo creation and product display solutions.
What are your service advantages?

A: 24-hour quick response, free consulting and help, product recommendation & analysis report, and customized marketing solutions.
MACHINE DE FUSION BOUT À BOUT
Remplissez simplement le formulaire ci-dessous et nous vous répondrons dans les 24 heures.
La machine de fusion Riyang a été appliquée à plus de 60 pays et régions dans les domaines des fabricants de tuyaux en polyéthylène, des projets de construction de gaz, des projets d'irrigation, des installations minières et civiles, etc.Suite
Pour de l'aide ou pour toute question :
info@riyang-welding.com
appelez-nous: +86 13588820387